Singapore has advantages such as a stable political environment, a superior geographical location, a sound infrastructure, and a full English language environment. The comprehensive business environment is very advantageous.

As one of the most convenient country for doing business in the world, Singapore's superior geographical location, government pro-business policies and low taxation policies have made Singapore the headquarters of more than 600 local and foreign
financial institutions.


With a world-class port and the international airport, perfectly developed tourism, communications, finance, education and free economic systems have made Singapore a famous financial and trading centre.


At present, Singapore has become an international city that investors from all over the world are keen on, an increasing number of Chinese have set up companies in Singapore as the first step for domestic enterprises to oversea. Singapore has always been the preferred location for American and European multinational companies to set up their Asian headquarters, and it is also a golden springboard for Asian companies to enter the global market. Singapore provides various convenient conditions for entrepreneurs' investment.
Advantages of setting up a Singapore company
1. The company's operating methods are flexible and not overly restrictive.
The incorporation of a Singapore company can be used to operate business locally or offshore. The daily supervision of the company in Singapore entirely rely on a sound legal system. Singapore implements an annual report system, and the government's understanding of the Singapore business operations mainly comes from the company's annual report.

2. Excellent international reputation
Singapore government has a strict registration approval system for incorporation. For example, local companies need at least one Singapore resident director. Besides, the government also has a corresponding strict annual review system to ensure that Singapore companies are operating normally and legally. The Singapore company compliance system makes Singapore companies always have a good reputation internationally.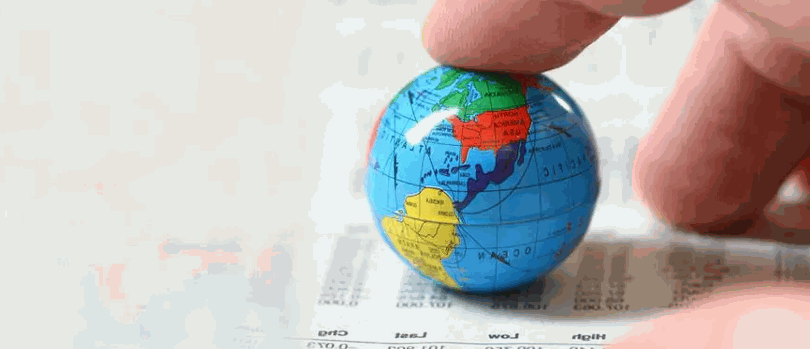 3. The low corporate income tax rate

Singapore implements a unified corporate income tax policy for domestic and foreign-invested companies. The taxpayers of corporate income tax include companies incorporated in Singapore by Singapore laws, foreign-invested companies registered in Singapore, and foreign companies that are not established in Singapore but have taxable income derived from Singapore under the Singapore territorial basis (except partnerships and sole proprietorships). Singapore is one of the countries with low corporate and personal income tax rates in the world. Singapore companies only need to submit corporate income tax once a year. The tax rate is 17% based on chargeable income (profits). Singapore's different government departments also provide companies with several tax incentives and tax exemption measures.

Starting from the year of assessment 2020, the newly established company will enjoy 75% tax exemption for the first 100,000 SGD chargeable income for the first three years, and 50% tax exemption for subsequent SGD 100,000 chargeable income. In total, the company can receive up to 125, 000 tax exemption. Besides, Singapore has signed double taxation agreements with more than 50 countries including China, making overseas investment and returning to the home country more convenient.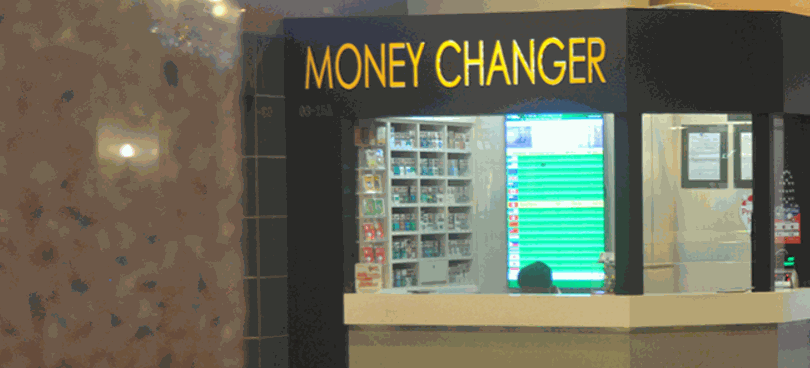 4. Strong liquidity of foreign exchange

Singapore not only has a leading position in international finance, trade finance, maritime finance, insurance, and accounting operations but also tends to be a leader in asset and wealth management.

Since the signing of the first FTA under the ASEAN Free Trade Area (AFTA) in 1993, Singapore's network of FTAs has expanded to cover 18 regional and bilateral FTAs with 24 trading partners. Besides, the 10 ASEAN countries and China have signed a free trade agreement. The "ASEAN XX" products are easier to enter the EU and US markets, effectively breaking through international trade barriers. Benefiting from the government's open policy, Singapore's international traders can freely buy and sell goods without trade protectionist measures and barriers. At present, Singapore has an extensive network of free trade agreements in Asia, making it easy for companies to enter the international market effectively and easily.
6. Global transportation hub

Located in the entrance of the Strait of Malacca, Singapore is a global transportation hub with the most extensive network of trade agreements in Asia. The superior geographical location, and the integration of sea, land and air to connect the world. Goods and services can be delivered to any place in the world. Approximately 600 ports from 23 countries/regions are connected with Singapore, and approximately 280 cities in 60 countries/regions are having 6,900 flights round Singapore per week to serve passengers and cargos, which makes Singapore one of the world's leading transportation hubs.

As the world's fourth-largest financial centre, Singapore has abolished foreign exchange controls. There are no restrictions on corporate profits remitted out of Singapore and no specific taxes are paid. Foreign-invested enterprises can apply for financing services from local banks in Singapore, foreign banks or other financial institutions.
Singapore has a complete industrial system include aviation engineering, petrochemical, urban, infrastructure and industrial solutions, clean energy, electronics, environment and water, medical and biotechnology, information and communication, logistics and supply chain management, marine affairs and offshore Engineering, petrochemical and natural gas equipment and services, precision engineering industry, professional service industry, etc. are all world-class corporate groups, which provide convenience for the upstream and downstream connections and high value-added cooperation of enterprises.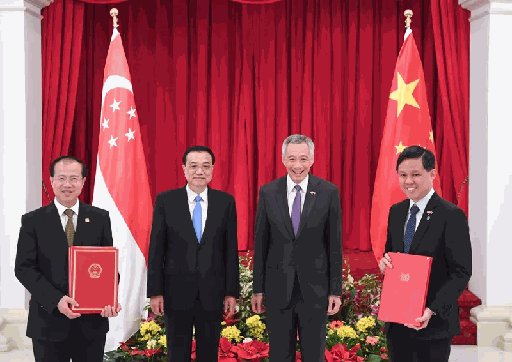 9. Advocating "One Belt One Road"
With the in-depth development of the "One Belt One Road", Singapore, as an important node on the "Maritime Silk Road", is favoured by companies from China and all over the world. Chinese companies use Singapore as a springboard to enter emerging markets in Asia, and companies from all over the world have also entered China through Singapore. With the advancement of the One Belt One Road policy, Singapore has become the best choice for Chinese companies to go overseas.

10. Family Immigration

Through the actual operation and tax payment of the Singapore company, the company's shareholders can get the opportunity for their family to immigrate to Singapore, to realise both business and immigration benefits. In 2019, the former Chinese restaurant industry tycoon, Haidilao chairman Zhang Yong has successfully obtained Singaporean citizenship and became the richest man in Forbes Singapore.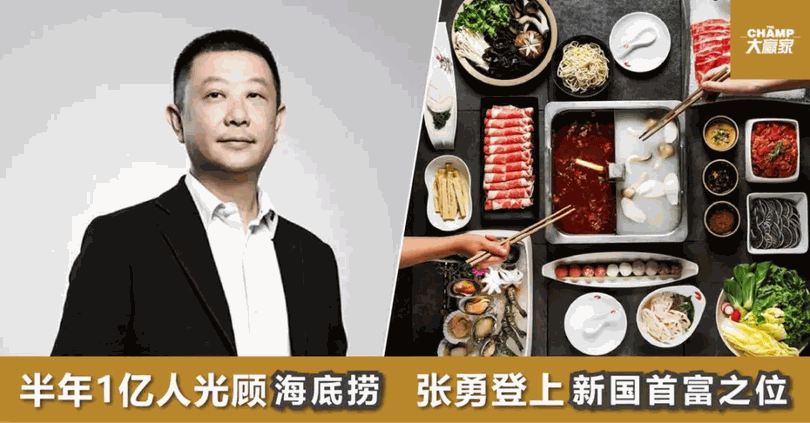 Singapore Company Pre-registration Procedures
The Accounting and Corporate Regulatory Authority of Singapore (ACRA) is the sole government agency for the registration of Singapore entities. All companies to be registered must submit a registration application to the ACRA and wait for review and approval.
1. Pre-incorporation Consultation

DMC will discuss with you the requirements for the establishment of the new company and provides advisory on corporate structure according to the needs. While consulting, DMC will list the registration requirements of relevant business licenses for customers, and make personalised modifications to the project according to your needs.
2. Company name reservation

Listing down 3 company names based on your personal preferences, one is the main name, and two are alternatives. Only English names are accepted, and the company name needs to be approved before registration.

The minimum paid-up registered capital is 1 SGD! The amount can be increased at any time after the registration is successful, and the registered capital is unlimited.

4. Share structure and allotment

Each private limited company can have 50 shareholders at most. Both companies and individuals can be shareholders.
Must appoint at least one local director (Singapore citizen, permanent resident). The director must be at least 18 years old and has no bankruptcy or criminal record. One person can be a director and a shareholder at the same time, but the director may not be a shareholder.

There are no restrictions on the composition of shareholders of a Singapore private limited liability company, and it can be all non-Singaporeans.

According to Article 171 of the Singapore Company Act, a company must appoint a qualified legal secretary within 6 months after the establishment of the company. The corporate secretary must be a Singaporean citizen or permanent resident, and cannot be the sole director or shareholder of the company concurrently. DMC can provide you with secretarial services, which is included in our company registration package.

8. Company registered address

A Singapore company must provide a valid local business address at the time of incorporation, so that the government can make necessary official correspondence and legal records. The physical business address of the company can be different from the registered address. HDB flat can also be used as the company's registered address, but it must be approved in advance by the Housing and Development Board (HDB) or the Urban Redevelopment Authority (URA). If you are temporarily unable to obtain a valid business address, DMC can provide a valid address for you to complete the registration.

9. The company's main business activities

Since the amendment of the Company Act in 2005, Singapore companies can engage in all legit business activities, but they can only register one or two of the company's main businesses when incorporating with ACRA.

Company Incorporation Process
1. Confirm company directors and shareholders

Local directors and shareholders need to provide Singapore ID and contact information;
Non-local directors and shareholders need to provide passports, overseas addresses, KYC certification (bank certificate, utility bill) and contact information;
If the shareholder is a corporate shareholder, it is necessary to provide the holding company's business license and register of members, as well as the corporate representative's passport and contact information.
2. Approval of company name

The legal secretary submits the company name application form. If the company name uses sensitive words such as "law", "media", "bank" or "financial", the government agency will send an email to ask for more company information before the approval, which takes a longer time. The approved company name can be kept for 60 days. If there are special circumstances, DMC will assist in submitting an extension application and keep the company name for you for another 60 days. The company can be registered under this name during the retention period.

3. Submit company registration application

After the registration documents are complete, we can start to apply and submit the registration application. Generally, registration can be completed within 1-3 working days. During the approval process, government agencies may raise other questions. DMC will follow up the entire approval process and respond to the government agencies promptly.

After successful registration, DMC will send you the official Bizfile, which contains the following content:
- Company name and registration number
- Date of incorporation
- Business activities
- Paid-up capital
- Registered address
- Shareholders' information
- Directors' information
- Company secretary's information
5. Business license application

If your company operates the following businesses, you need to apply for a license:
- Restaurant
- Educational institutions
- Travel agency
- Financial services
- Import and export
- Employment agencies, etc.
6. Successfully registered Singapore company

After successful registration, DMC will assist you in opening a corporate bank account, renting offices and recruiting employees according to business needs.

Things to consider for overseas entrepreneurs:

Singapore is a country with strict laws, and company operations need to comply with laws and regulations and operate under the guidance of professionals or institutions.


Foreigners can hardly register a Singapore company solely by themselves, so the Singapore company registration procedures must be completed through a local legal secretary company in Singapore. For details, please contact our secretarial team for assistance.


Entrepreneurs who intend to develop in Singapore for a long time can consider applying for EntrePass or Employment Pass through the company. For details, please contact our immigration team by clicking the button below.